Marcella Durand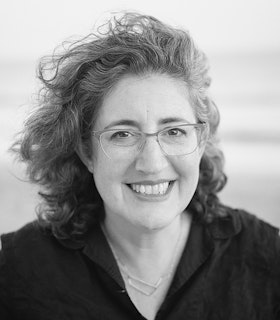 C.D. Wright's work and example pushed me to more deeply explore the possibilities of new poetic language and forms that are more radical, equitable and truthful, particularly about ecology and climate change… I fully credit the emotional, intellectual and financial support of the award for making this strange and turbulent year such a fully creative one after all.
- Marcella Durand, December 8, 2021
Artist Statement
I like to dwell, as Emily Dickinson put it, in the twilight areas of language and experience. In these overlooked and in-between spaces, I enjoy exploring the possibilities for new forms of composition and ways of saying "things." I am an urban dweller who is acutely interested, perhaps for my own survival, in the intersections of human and nature within the city's extreme spaces of construction, development, civic negotiations, capitalist and extractive inequities. Urban ecology is largely unrecognized and unspoken—secret gardens stay secret until someone realizes that the weed by the FDR highway is actually a squash, or the yellow sparrow in a London plane tree is actually a western tanager. But every bit of land is argued over, every grain of soil is someone else's history and accounted for, vulnerable to the latest development scheme. And yet, there is unexpected wildness and beauty—like a red-tailed hawk enjoying a squirrel on a roof above a sushi restaurant. It is in these moments, when the divisions between wild and human blur, that I see poetry's potential for imagining a different way of being in the world.
- December 2020
Biography
Marcella Durand is a poet, essayist, and translator whose work explores the potential intersections between ecology, science, art, and poetry. Through her work she provides a means to examine human impact on ecosystems, and she advocates for responsible and thoughtful stewardship of our world.
Her book The Prospect (Delete Press, 2020) is a multi-genre piece that explores humanity's prospects as a species subject to capitalism's changes to our ecosystem. Durand contemplates this through the lens of nineteenth-century poet John Clare's question, "How fare you now at home?" posed as Clare mourned the changing role of the countryside. In her work To Husband Is to Tender (Black Square Editions, 2021), she explores the potential relations of tenderness and obligation. Rays of the Shadow (Tent Editions, 2017), is a self-imposed challenge of alexandrines, poetic verses where each line has a metrical structure of twelve syllables. Through this format, Durand highlights the geometries that exist in daily life.
Durand's other published works include: Le Jardin de M./The Garden of M., with French translations by Olivier Brossard (joca seria, 2016); AREA (Belladonna*, 2008); Traffic & Weather (Futurepoem Books, 2008), written during her residency at the Lower Manhattan Cultural Council; and Western Capital Rhapsodies (Faux Press, 2001). Her translation of Michèle Métail's Les Horizons du Sol, Earth's Horizons, was published in 2020 by Black Square Editions. Durand is also the author of several chapbooks including The Anatomy of Oil (Belladonna*, 2001) and City of Ports (Situations Press, 1999).
With Jennifer Firestone, Durand is co-editor of Other Influences, an anthology of original essays by avant-garde feminist poets on their influences. The anthology grew out of her experience as a Civic Liberal Arts Fellow at Eugene Lang College of Liberal Arts, The New School.
Durand has collaborated with visual artists for works such as As We Travel Through (2010), a public art commission with Hillary Mushkin installed at the Sherman Oaks East Valley Adult Center in Los Angeles, CA. Her poems have been included in art catalogs published by the Institute of Contemporary Art in Boston, MA, Mendel Art Gallery in Saskatoon, Canada, and Threewalls in Chicago, IL. Her poem "Scale Shift" was set to music by Jonathan Newman and performed in Okazaki, Japan by the Nagoya University of Arts Wind Orchestra and Chorus.
She was a fellow at the Black Earth Institute (2011-2013); The Center for Programs in Contemporary Writing at the University of Pennsylvania (2010-2011); and the New York Foundation for the Arts (2009); and a Writer-in-Residence at The Lower Manhattan Community Council (2005-2006).
Durand holds a B.A. from Tulane University and an M.F.A. from Brooklyn College. She works as a content developer and studio manager and is a regular book reviewer for Hyperallergic.